About This Maze, By Yonatan Frimer:
Surfing is a well known individual sport. Each wave is different and only experience teaches you how to tackle the wave. Each rider has his own style that can not be duplicated.
The idea of a few monkeys on a surf board appeals comically to me as it implies the monkeys are highly trained and yet where taught to ride a surfboard, which is a recreational activity. Jokes not as funny if you have to explain it.
-By Yonatan Frimer
Click here to view the maze in larger format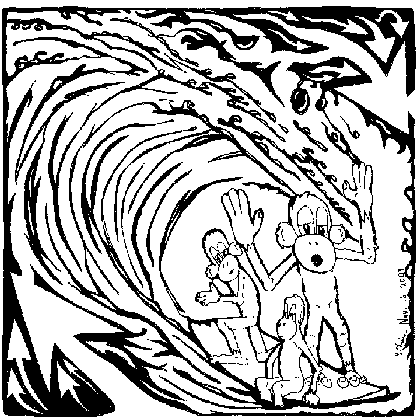 For more mazes like this one, visit http://www.
inkblotmazes.com
or
TeamOfMonkeys.com